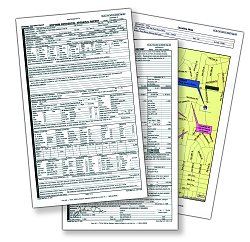 We have demonstration appraisal reports available for you to download, so you can judge for yourself the quality of our work. These sample real estate appraisal reports are for reference only. Personal information has been removed. These reports are meant to give you a good idea of what to expect when receiving your real estate appraisal. There are many different types of appraisal forms that an appraiser can use. Therefore these sample reports might not match exactly what you receive but the basic concept  and information provided is the same.

– Sample Restaurant Report
– Sample Warehouse Report
– Sample Convenience Store Report
– Sample Manufacturing Plant Report
These sample and demonstration appraisal reports are viewed and downloaded in .pdf format. To view or print .pdf files, you will need the Adobe Acrobat Reader installed and configured as a helper application on your browser or available on your hard drive for manual file opening. If you do not have an Adobe Acrobat Reader for your platform, you can download a free copy from this link. Installation and setup instructions are provided at the site.